| | |
| --- | --- |
| Vectura ID | 133688 |
| Liquor Store ID | 474702 |
| Packaging | cans |
| Quantity | 24 |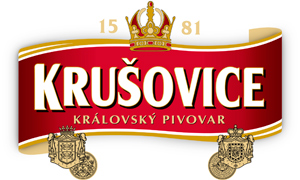 Type: Beer, Light Lager
Producer: Heineken/The Royal Brewery of Krušovice
Product:
This beer from the Czech Republic produced by Kralovsky Pivovar Krušovice, internationally known as The Royal Brewery of Krušovice, and are among the oldest in the Czech Republic. It was established as early as in 1517, but it was only in 1993 when Dr.Oetker made his entre in the traditional brewery with private capital brewery expanded until it is today. The beer is a typical Czech lagers. The aroma is dominated by hops, and the beer has a nice foam. The color of gold, and taste the beer is quite bitter. This is, in other words, a stock that tastes like a real Pilsner was thought to taste
Producer:
Dette ølet fra Tsjekkia produseres av Královský Pivovar Krušovice, som internasjonalt går under navnet The Royal Brewery of Krušovice, og er blant de eldste i Tsjekkia.
Det ble etablert så tidlig som i 1517, men det var først i 1993 da Dr.Oetker gjorde sin entre i det tradisjonsrike bryggeriet med privat kapital bryggeriet ekspanderte til det er i dag. Krusovice er det eneste ølmerket som har blitt eid av den Tsjekkiske kongefamilien. Kong Rudolf II var så glad i dette ølet at han kjøpte bryggeriet og kalte det The Royal Brewery of Krušovice. For over hundre år var dette eid av de kongelige, og er i dag fortsatt offisiell leverandør til slottet i Praha.
Bruk av alkohol kan gi ulike skadevirkninger. Mer informasjon;
klikk her