| | |
| --- | --- |
| Vectura nr | 160485 |
| Emballasje | Glassflaske |
| Antall | 24 |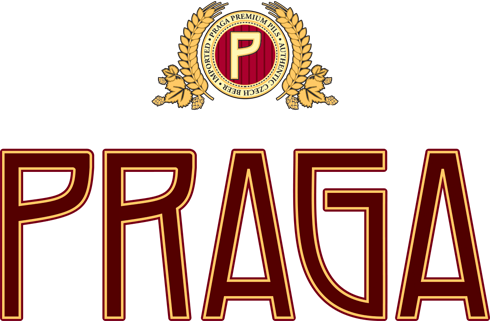 Praga Premium Pils
Tjekkia
Type: Øl, Lager
Produsent: Praga Brewing Group
Produkt:
GOLDEN AMBER COLOUR WITH A SUPPLE, DRYISH MEDIUM BODY AND A LONG, REFRESHING FINISH.
WORLD BEER CHAMPIONSHIPS AWARD: GOLD MEDAL
"Golden amber colour. Inviting aromas toasted pretzel bread, fig jam, and herb frittata with a supple, dryish medium body and a long, refreshing finish with notes of nuts, clay, jicama, and buttered herb-pepper baguette. Very well made and thoroughly refreshing. "
The Praga Premium Pils is crisp, light and hoppy and perfect to enjoy on its own, however works well paired with chicken piccata, cob salad or mild cheddar. It is very well made and thoroughly refreshing.
Finnes også på  30 ltr fat
For mer info: www.pragapils.eu
Produsent:
Praga Brewing Group is a young Czech brewing company dedicated to producing only the finest premium Czech beers in the old-world Czech brewing tradition.
The people of the Czech Republic drink more beer per capita than anyone else in the world. It is an integral part of Czech culture and they set the highest standards for the quality of their national drink. That's why Praga beer is brewed using time-honored methods, such as open vat fermenters and 50to--60 day lagering periods (4x longer than most macrobrews). The result is a smooth, refreshing beverage that the people of the Czech Republic can be proud to call their own.
Bruk av alkohol kan gi ulike skadevirkninger. Mer informasjon;
klikk her
Mer fra Praga Brewing Group