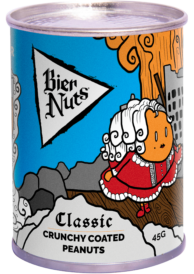 | | |
| --- | --- |
| Vectura nr | 100953 |
| Emballasje | Boks |
| Antall | 28 |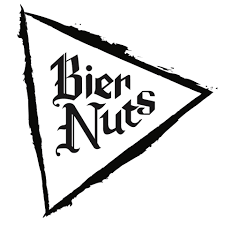 Bier Nuts Classic
England
Type: Alkoholfritt,
Produsent: Bier Nuts
Produkt:
Knasende sprøbakte chilinøtter i praktisk og stilig forpakning. Fåes også i smakene Masala Curry og Jalapeño. 18 måneders holdbarhet. 100 % resirkulerbar.
Produsent:
Bier Nuts was born on our multiple trips to Europe while we were at university together. We were in lots of pubs enjoying the best beers across Europe and we came across these amazing crunchy coated peanuts that were perfect for beer and we thought why isn't this available in the UK?
Bier Nuts is the first snack brand to adopt a Plasticonscious policy to packaging in the UK. Our snacks are packaged in 100% recyclable, plastic-free cans, which are turned into new cans within 60 days. We have seen the huge success of the transition from plastic straws to recyclable straws. Now we must continue this good work with packaging to reduce our plastic pollution significantly.