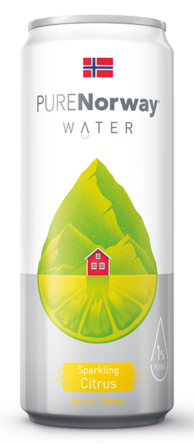 | | |
| --- | --- |
| Vectura nr | 160287 |
| EPD nr | 55553938 |
| Emballasje | Boks |
| Antall | 24 |
PURENorway Water Green Tea
Norge
Type: Alkoholfritt, Softdrink
Produsent: PURENorway Water
Produkt:
For info, se: www.purenorwaywater.com
Produsent:
MAKING A DIFFERENCE THE NORWEGIAN WAY
The changing climate inspires us to do what we can to contribute to positive change and take care to protect our heritage,
the untouched waters and natural beauty of our planet.
That's why our water is captured in a light aluminium can, environmentally friendly, recycled and recyclable.
We have zero carbon footprint, and 1% of all of our turnover goes to cleaning up plastic from the worlds oceans.
www.purenorwaywater.com