| | |
| --- | --- |
| Vectura ID | 139512 |
| EPD ID | 4419214 |
| Packaging | bottles |
| Quantity | 24 |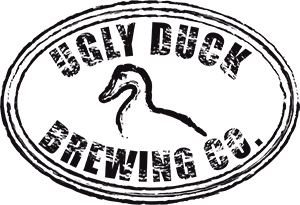 Ugly Duck Putin Imp.Wheat Stout
Denmark
Type: Beer, Strong Beer / Micro/Craft, Strong Beer
Producer: Ugly Duck Brewing Co
Product:
Much is said about the current Russian President Vladimir Vladimirovich Putin. Some see him as the national hero - a bare-chested Russian Tarzan swimming in ice cold lakes and fighting bears with his bare hands. To others he's the godfather in a mafia state. Some speculate that the Dark Lords of the Sith began with Darth Putin or he may just be the apprentice of another we may never know. This Putin is an Imperial Wheat Stout loaded with deliciously smoky notes. The smoothness and deceptive alcohol content might also bring the Russian Presidency to mind. Wondering if this is a celebration of Vladimir? Don't. It's a celebration of Putin – our new Imperial Wheat Stout.
Producer:
Ugly Duck Brewing Co. er et mikrobryggeri stiftet av Indslev Bryggeri og ble lansert i mars 2012 og tilvirker i dag ca. 10 ulike ølsorter under Ugly Duck merket og en del samarbeidsbrygg med andre velkjente bryggerier.
Ansvarlig for merket er Anders Busse Rasmussen, som har bakgrunn fra bl.a. Raasted Bryghus. Ugly Duck Brewing Co. har fått en overveldende mottagelse, og var medvirkende til at Indslev ble kåret til årets bryggeri i 2012 av forbrukerorganisasjonen Danske Ølentusiaster.