| | |
| --- | --- |
| Vectura ID | 139496 |
| EPD ID | 4419172 |
| Packaging | bottles |
| Quantity | 24 |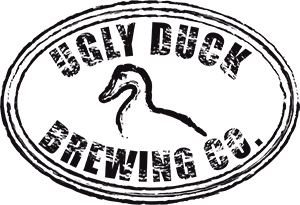 Ugly Duck Imp. Vanilla Coffee Porter
Denmark
Type: Beer, / Micro/Craft, PorterPorter
Producer: Ugly Duck Brewing Co
Product:
We've thought about this beer for quite some time – ever since the brewer's first visit to Sherbrooke Liquor in Edmonton, AB, Canada a few years back. Now, finally, after a whole freaking day of brewing coffee for this beer, here it is, true Craft. You have to be really devoted to the product, and probably a little crazy, to brew hundreds of litres of coffee for a beer. The result is a big and bold, smooth Porter with discrete notes of vanilla and coffee.
Producer:
Ugly Duck Brewing Co. er et mikrobryggeri stiftet av Indslev Bryggeri og ble lansert i mars 2012 og tilvirker i dag ca. 10 ulike ølsorter under Ugly Duck merket og en del samarbeidsbrygg med andre velkjente bryggerier.
Ansvarlig for merket er Anders Busse Rasmussen, som har bakgrunn fra bl.a. Raasted Bryghus. Ugly Duck Brewing Co. har fått en overveldende mottagelse, og var medvirkende til at Indslev ble kåret til årets bryggeri i 2012 av forbrukerorganisasjonen Danske Ølentusiaster.
Bruk av alkohol kan gi ulike skadevirkninger. Mer informasjon;
klikk her