| | |
| --- | --- |
| Vectura ID | 120607 |
| EPD ID | 1772052 |
| Packaging | bottles |
| Quantity | 12 |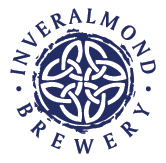 Type: Beer, Light Ale / Micro/Craft, Light Ale
Producer: The Inveralmond Brewery Ltd
Product:
Lia Fail is a robust dark ale with a deep malt flavor, a soft composition and hop aroma. Lia Fail means "stone of destiny" in Gaellish, by which the Scottish kings were crowned. 1296 the British "stole" the stone to the horror of all Scottish but it was returned in 1996 and is now at Edinburgh Castle. Award winning beer!
The beer is well balanced and satisfying sweetness with chocolate flavor. Really a good beer for a real beer man.
Producer:
The Inveralmond Brewery produce quality, award winning beers from their brewery on the outskirts of the City of Perth, Scotland.  Established in 1997, Inveralmond was the first brewery in the area for 33 years. And it is an ideal area for brewing beer: magnificent surrounding countryside and history has inspired the original recipes which, coupled with the Head Brewer's experience, create beers of exceptional quality.  There has been continual investment in the brewery, people and brands throughout the years, including the move to a purpose built modern facility in February 2010.  The site is fully SALSA accredited and 18 experienced people are employed across brewing, distribution and commercial activity.
More From The Inveralmond Brewery Ltd