| | |
| --- | --- |
| Vectura ID | 129340 |
| EPD ID | 2594711 |
| Packaging | bottles |
| Quantity | 8 |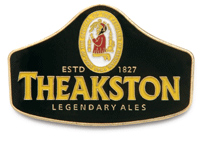 Theakston Old Peculier
England
Type: Beer, Dark Ale
Producer: Theakston
Product:
"A truly unique world famous beer, rich, dark and smooth– tasting, in a class of its own."
The power of Old Peculier should never be under-estimated! A dark, strong beer Old Peculier is justifiably famous for its rich and complete character, its sheer strength – and for being a beer with a long history.
The beer that made Masham famous! A rich, dark, smooth-tasting beer with an unequalled flavour. Brewed using the traditional Fuggle hop, Old Peculier is our best known beer and has a large and enthusiastic following all over Britain and around the world.
Producer:
T&R Theakston Ltd is an independent, family brewing company founded in 1827 located in the Yorkshire Dales market town of Masham, North Yorkshire. The company is controlled and run by direct descendents of the founder Robert Theakston, great-great grandsons, Simon, Nick, Tim and Edward Theakston.
Selskapet er kontrollert og drevet av direkte etterkommere av grunnleggeren Robert Theakston, tipp-tipp barnebarn, Simon , Nick , Tim og Edward Theakston.
Bruk av alkohol kan gi ulike skadevirkninger. Mer informasjon;
klikk her